White Papers
eBook: A Guide to DocuSign eSignature for Sales
The rise of digital transformation is unstoppable. Ongoing global disruption is accelerating future work trends and with employees working remotely, sales teams need to keep up or miss out.
Face-to-face agreements are an almost ubiquitous part of any successful sales culture. Yet, as remote working and social distancing measures increase, it's no longer feasible to close a deal in person.
How can sales thrive in an environment that makes it harder to turn around contracts, capture consent and deliver results? The answer lies with technology. Digital tools are no longer a "nice to have", but an expected and critical part of making sales in the new normal.
With eSignature, you'll help your sales team to close more deals, while also saving time, money, and resources.
In this eBook, we will: 
Reaffirm the importance of agreements for sales

Explore the business-critical benefits that DocuSign eSignature offers sales teams

Look at how eSignature is accelerating sales success at global Fintech business, GoCardless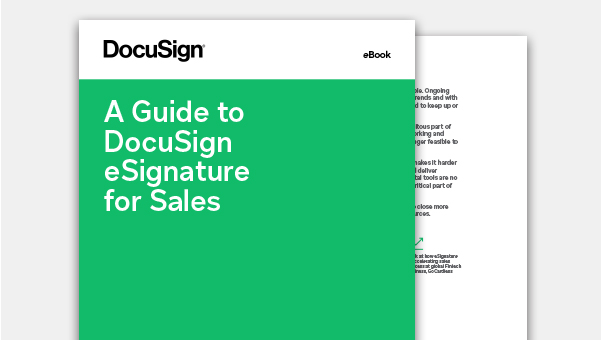 Please register to view the White Paper