White Papers
The State of Systems of Agreement 2020
All business processes rely on agreements — whether those are agreements between business units, clients, partners, employees or even a mix of these stakeholders. Now more than ever, firms are examining their agreement processes to determine where and how they can be more efficient, secure, and more user-friendly.
In this commissioned study conducted by Forrester Consulting on behalf of DocuSign, we found that whilst there has been some progress with regards to contract automation that inefficient, manual agreement processes are still yielding:
Delays in starting projects
Poor customer experiences
Delays in recognising revenue
Unnecessary costs of printing, mailing, and faxing
Abandoned deals
Learn how leading organisations are leveraging automated processes to prepare, sign, act on, and manage agreements.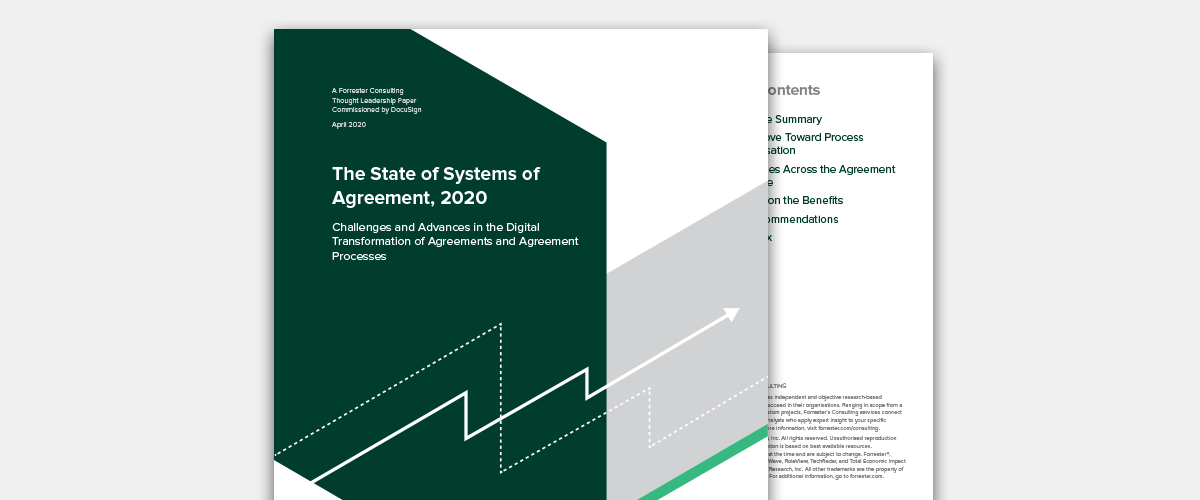 Please register to view the White Paper