White Papers
The State of Systems of Agreement: A Spotlight on Financial Services And Insurance
In the financial services and insurance industry, agreements are vital to the business. Each agreement, whether it's a loan application, an insurance policy, or new hire paperwork, has potential to either improve or worsen a company's customer relationships.
DocuSign commissioned Forrester Consulting to evaluate the maturity of organisations' agreement processes.  We found that while financial services organisations are on the road to digitising their agreement processes, they still have many manual processes and unintegrated systems that drive inefficiency and negative experiences for everyone involved.
Some of the key findings of the report show that:
Financial Services  companies still rely heavily on manual processes
Poorly executed manual agreements pose a variety of detrimental business problems
A modernised approach is essential to maintaining a competitive edge
Read the report to find out how financial services organisations can digitise their contract management processes to become more efficient, employee-friendly and customer-centric.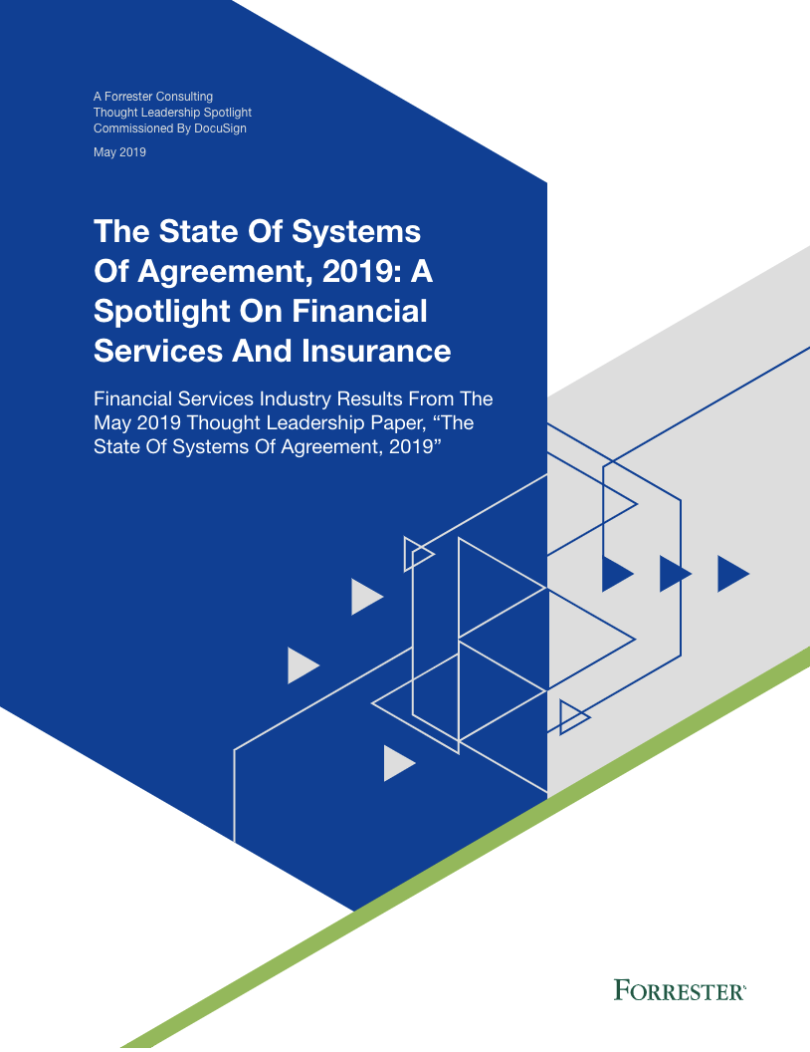 Please register to view the White Paper